– Accommodation for rent –
In a prime location, right next to the Palace of St Benedict, in the historical centre of Lisbon, 
you find  this very comfortable, stylish and charming accommodation on the ground floor. 
A double bed and 2 single beds are divided over two bedrooms, which are connected by a door.Passing a hall (with wardrobe) you come  in your  living area with dining table, sofa, tv and with facilities for preparing coffee, tea or breakfast. You have your own bathroom, with bath/shower, toilet, sink, bidet and facilties to wash some cups and plates.
A large corridor divides the guest area from the host's private house.
Suitable for 1-4 persons. A baby cot is available on request.
There are two beautiful bedrooms with lots of daylight and decorated ceilings. 
Privacy
A large corridor divides the guest area from the host's private space. All the doors have a lock and you have total privacy in the area you are renting.
Private Living Room
In the living area you have a TV, sofa, table, desk, fridge, coffee machine, water boiler, plates, cups and cutlery, so you can make breakfast or small snacks. However, this is not a kitchen.

Private Bathroom
There is a bathtub with shower, toilet and washbasin. Here you will find a hair dryer, shampoo and shower gel, towels, and a first aid kit.
Free Wifi
There is free Wifi in the whole apartment.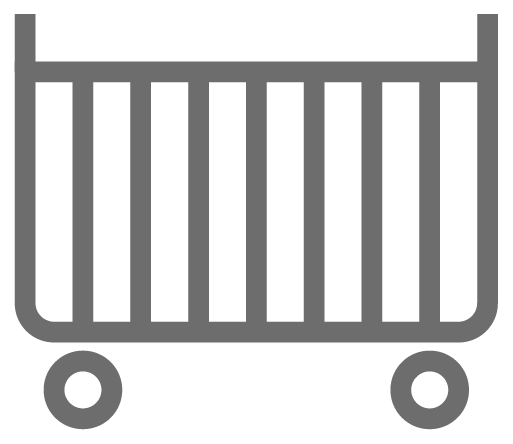 Crib
There is a crib available on request.
TV
TV with more than 150 channels
Getting Around
Lisbon has an extensive public transport network. Relying on the metros, buses, trams and tuk-tuks is one of the most cost efficient and flexible manners of discovering the city and visit the many museums, monuments and markets. Right in front of the accommodation you can catch a bus to Cais do Sodré (with train and metro connections) or to the cultural centre of Belem. By train you can go to Sintra and Cascais, and to the beaches.
Taxis in Lisbon (e.g. "Über) are reliable and surprisingly good value for traveling around the city and make your traveling around very convenient.
It is also possible to rent a bike in Lisbon, however you need some genuine urban cycling skills in order to be able to delight in cycling between the road traffic and the tram lines. The topography is quiet hilly. Parque das Nacoes is said to be one of the safest and most pleasant cycling spots. It is complemented by the cycle path laid out between Baixa and Belem along the Tejo River promenade.
To go to the Algarve, before or after your stay, you go to bus station Sete Rios. It will take you about 3 hours to get to yhe Algarve.
A car rental is not recommended in Lisbon centre as parking is difficult and expensive.
The Neighborhood
The apartment is located in the district of Estrela, one of the most noble and prestigious areas of Lisbon. You are next to the São Bento area, with its lovely  antique shops scattered through the streets and the  many small restaurants and cosy cafes, such as the Café de São Bento, BeBel Bistrô and the Cantinho da Paz. In the afternoon you can enjoy tea at Santa Isabel. You can walk to the historical centre and popular areas such as Bairro Alto and Principe Real. Within 10 minutes you can stroll through the lovely Estrela Garden or visit the Basilica da Estrela.
There is both a supermarket and a lovely bakery at a two minute walk from your accommodation.
At the terrace opposite the street you can enjoy a drink, breakfast or lunch.
Guest Reviews
"Dear Arianne, We really enjoyed your place in the lovely town of Lisbon, Thank you!"
Kate, Michelle and Dan, May 2018
Guest Reviews
Great space, great host!!! Exactly how advertised. Would definitely stay there again. Arianne is a fabulous host.
Manuel, December 2017
Guest Reviews
Dear Arianne, We really enjoyed your place in this beautiful town! Thank you for your hospitality!
Caterine, Manul, Carlotta & Lorenzo, December 2017
Guest Reviews
Dear Arianne, Thanks for all, we enjoyed Lisbon and your apartment is a very good place to visit Lisbon centre and all around. We have easy access to everything. Thanks for your help and hospitality, you did your best to help us. Hope for you the best,
Pascal, Valerie & Hugo, October 2017
Guest Reviews
Dear Arianne,Thank you for your kindness, help and hospitality. It was a pleasure staying at your place in this beautiful city. We wish you all the best for the future.
Victoria & Mike, September 2017
Guest Reviews
Dear Arianne, We really enjoyed our stay in your lovely apartment. Our fist visit to Lisbon, but not our last. There is so much to see. We enjoyed meeting you, and thank you for your help and hospitality, we hope to return soon. Best Wishes,
Velda & Bob Curry, October 2017
Guest Reviews
A very good welcome from Arianne, who takes care of us and welcomes us perfectly. It's very clean and nice, and well placed. Ideal for a few days stay in Lisbon!
Helene, May 2017
Guest Reviews
"Dear Arianne, thank you very much for your kind hospitality. I found your apartment very convenient. I was visiting ISEG Business School for a conference and I believe that among all 150 participants I stayed the closest to the venue. I am only sorry that I could not stay longer. To other guests, I recommend to visit also places out of Lisbon, such as palace and gardens of Queluz, Cabo da Roca – a cape which forms the western most continental Europe, and Cascais and Estoril. Farewell  and goodbye."
Jan, September 2017
Guest Reviews
Arianne was so sweet and helpfull , she show us the place and she is really fast in responding to any of our question. And the place was lovely i would go there again in future.
SuLaiman, May 2017
Guest Reviews
"Dear Arianne, we booked 3 nights in advance and ended up staying longer, enjoying all the time! Our first time in Portugal and Lisbon was a very nice experience. And your flat was everything we could wish for! Both the location and atmosphere were excellent. We'll certainly recommend you to anybody interested. Thanks for the hospitality!"
Juriks family, August 2017
Guest Reviews
"Thank you so much for letting us stay in your fantastic apartment. It was a wonderful weekend and very special for celebrating my birthday here! Thanks! PS: Thank you for helping us with the fado restaurant."
Marlies & Paul, June 2017
Guest Reviews
"Arianne, thank you so much for the last minute stay! Such a luxury – the bath! Wonderful! Will come back. "
Lisa, April 2017
Guest Reviews
"It has been a pleasure to stay at your apartment and enjoy our first visit to Portugal. Thank you for your hospitality and helping us with any inquiry and information about which places to visit. Thank you very much Arianne 🙂 "
Alicia, April 2017
Guest Reviews
"Highly recommended, the apartment was clean, large enough for 3 persons and was very sophisticated. Arianne was very kind, we could stay at the apartment with comfort."
Toshiyuki, May 2017
Price per night         H        M       L
2p                          110€    90€   80€
3p                          130€   110€   100€
4p                         150€   130€   120€
Seasons:
H: from 16 July, till 1st October and 28th April till 7th May
M: from March till 15th July, October + 22th Dec. till 6th of January 2018
L: November till March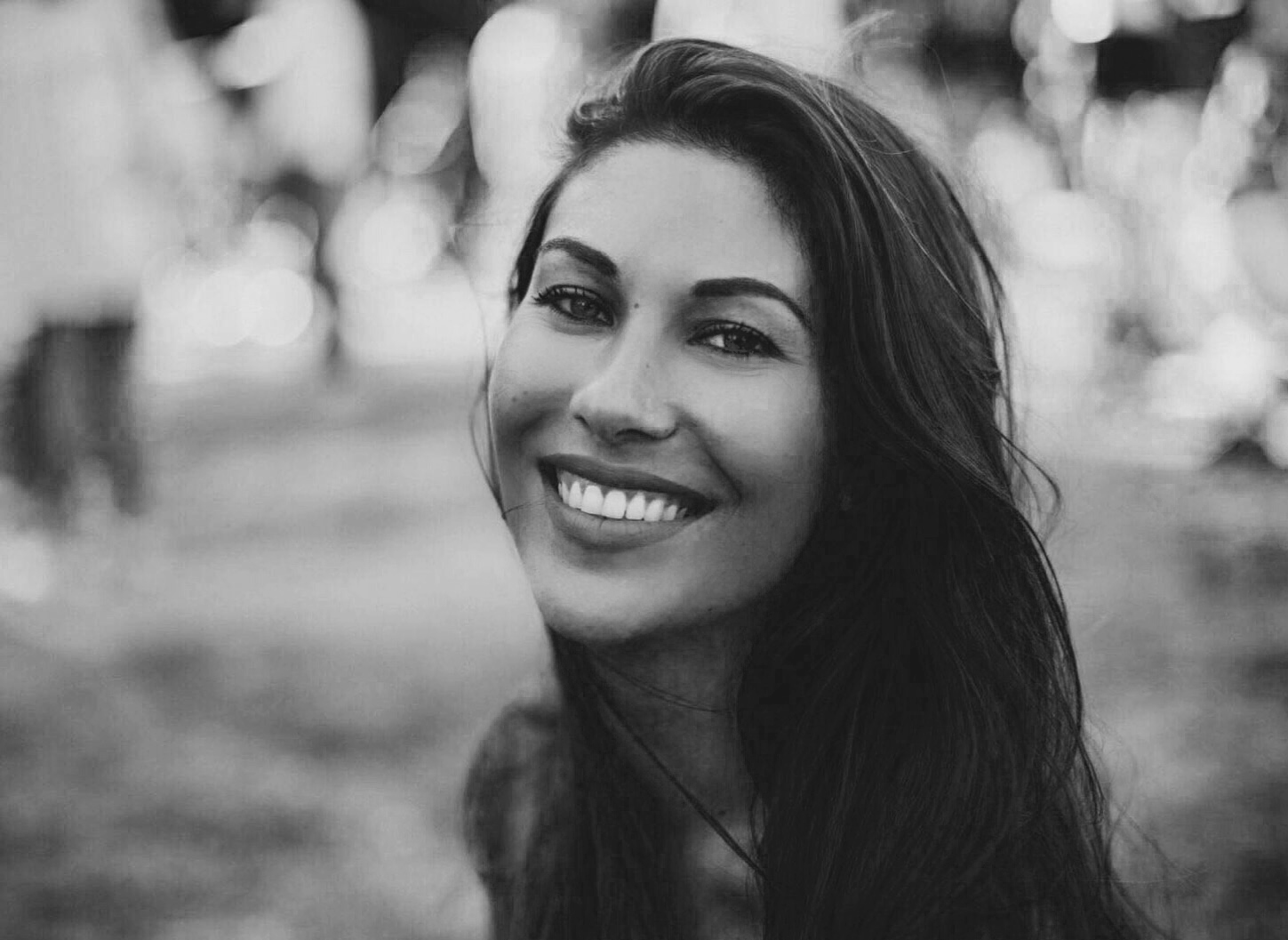 Hi! My name is Arianne and I will be your host. I was born in Holland, but grew up in the countryside near Lagos (Algarve) where my mom  has a guesthouse called "Monte Rosa".  In 2009 I moved to Lisbon, where  I studied and got my MA degree in Design and Visual Culture in 2013. Currently I work for a Portuguese start up , called" Freakloset", where you can create your own personalized leather shoes. I love Lisbon, and will be happy to tell you about the best places to visit!
arianne.amores@icloud.com   /   Avenida D. Carlos I, 119, RC, 1200-648 Lisbon, Portugal   /   Tel: +351 914623620
Latitude N 38° 42′ 31.5" Longitude W 9° 8′ 34.4"