Luxe appartement in het hart van Lissabon
Dit ruime appartement met 3 slaapkamers in de kosmopolitische wijk Estrela biedt elegantie en comfort op een toplocatie. Het charmante XIX-eeuwse gebouw ligt naast het São Bento-paleis, waar het Portugese parlement zetelt. Het is gemoderniseerd met een eigentijdse inrichting met behoud van originele kenmerken zoals prachtige houten vloeren en sierplafonds.
Met een grote slaapkamer met een queensize bed, een extra slaapkamer met twee eenpersoonsbedden en een derde kamer/studeerkamer met een slaapbank is deze woning geschikt voor gezinnen of groepen vrienden. Het appartement beschikt over een mooi ingerichte woonkamer met een eetruimte en zithoek, een volledig uitgeruste keuken en een prachtig privé terras. Er is een badkamer in de studeerkamer en een in de gang.
Mis de kans niet om te verblijven in dit unieke en mooie huis in het hart van Lissabon.
Geschikt voor 1-5 personen.
Er zijn twee mooie slaapkamers met veel daglicht en gedecoreerde plafonds. 
We had a wonderful stay at Marieke's beautiful apartment and would highly recommend it
Great apartment in a beautiful and central location of Lisbon, close to lots of amenities. Great host, made us feel very welcome.
Great communication with the host, great location, spacious apartment, good value for money. What we've struggled a bit with was that WiFi didn't work well in two of the bedrooms and thus it was a bit crowded in the dining room during work hours. We did a workation and 4 days out of the week 4 people needed to work with everyone having many calls during the day, so it wasn't ideal for us (we also used the terrace but it was cold in November and not super comfortable for long periods of sitting).
Nice place. Good location. The patio is probably amazing when it's nice out or at least not cold and rainy.
Wonderful apartment!
We spent a lovely time in Marieke's beautiful appartment! Perfectly located, spacious & very comfortable for 5 adults + a baby, it was the perfect place to explore Lisbon during a long weekend in family. I would recommend Marieke's appartment for everyone who wants to enjoy a short or long stay in Lisbon - especially during spring/summer/early autumn time to be able to enjoy properly the terrasse 😉
Perfect location, clean place, great for a family of 4 or 5!
Super place to stay
I cannot recommend Marieke's place highly enough -- perfect location right near a number of great restaurants and cafes, a beautiful and unique accommodation, and all of the amenities you could possibly need. The outdoor patio is a rare treat, even in the rain, and the apartment itself was spacious, sparklingly clean, and full of local charm. Do yourself a favor and book this place!
Woonkamer
In de ruime woonkamer beschikt u over een tv met meer dan 150 kanalen, een bank en een eettafel. Deze ruimte is verbonden met de keuken, perfect om samen te delen met vrienden en familie.
Privé woonkamer
In de open keuken heeft u alle ruimte om te koken met zicht op de woonkamer
Koelkast met vriezer
Magnetron
Gasfornuis met oven
Vaatwasser
Broodrooster
Koffie- en expressomachines
Waterkoker
Borden, glazen en bestek
kookbenodigdheden
Privé badkamer
In de eerste badkamer is er een ligbad met douche, toilet en wastafel. Tweede badkamer met douche en toilet. Daarin vindt u ook een haardroger, shampoo en douchegel, handdoeken en een EHBO-kit.
Gratis Wifi
In het hele appartement beschik je over een goede Wifi-verbinding.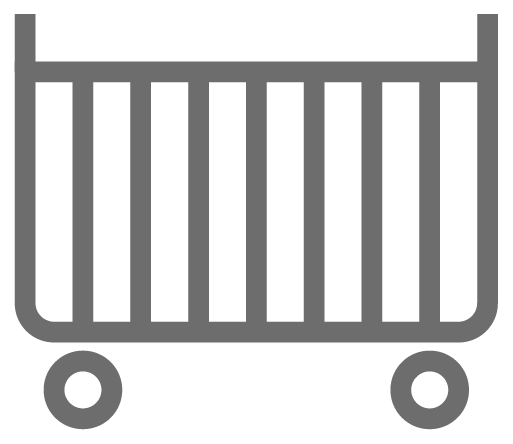 Babybed
Op aanvraag kan een babybedje worden opgemaakt. Deze kan geplaatst worden in de ouderlijke kamer of in een aansluitende ruimte, waar ook de kledingkast staat.
Privacy
Een brede gang verdeelt het gastengedeelte van het huis van de gastvrouw. Alle deuren kunnen op slot en je hebt volledige privacy in de gehuurde ruimte.
Wasserij
Wasmachine
Droogmachine
Reinigingsproducten
verwarming
Kachels en draagbare ventilatoren
Veilig en schoon
Beleef Ongelooflijk Comfort en Rust in Gedachten. Ontspan en Geniet van de Schoonheid van Lissabon
Transport
Je kunt je in  Lissabon uitstekend verplaatsen met het openbaar vervoer:  bussen, trams, trein en tuk-tuks kunnen je naar de vele musea, monumenten en markten brengen. Vlak voor de accommodatie kunt je een bus nemen naar Cais do Sodré (met trein- en metroverbindingen) of naar het culturele centrum van Belém. Met de trein kun je naar Sintra en Cascais gaan en naar de stranden.
Een aanrader is de app van Uber of Taxify te downloaden om voor weinig geld snel en betrouwbaar door de stad te reizen. Ook vanaf het vliegveld is dit handig. Ook een ​​fiets of scooter huren behoort tot de mogelijkheden maar je hebt wel wat  stadsfiets-ervaring nodig om te kunnen genieten van het fietsen over heuvelachtige wegen en het verkeer met de tramlijnen. Er is een fietspad tussen Baixa en Belém langs de Taag. Een huurauto wordt niet aanbevolen in het centrum van Lissabon, omdat parkeren lastig en duur is.Op de sites van www.transavia.com en www.flytap.com kun je vaak voordelig ticktets boeken tussen Amsterdam en Lissabon of Amsterdam en Faro.
Omgeving
De accommodatie is centraal gelegen aan de prachtige Avenida D. Carlos I, in het wijk van Estrela, een van de meest prestigieuze wijken van Lissabon. Naast de deur vind je het 16e eeuwse Palacio de S. Bento, vroeger een Benedictijns klooster, nu is daar het Portugese parlement er gezeteld. Je bevindt je pal naast het wijk São Bento, met zijn mooie antiekwinkels en de vele kleine restaurantjes en gezellige cafés, zoals het Café de São Bento, BeBel Bistro en de Cantinho da Paz. Leuke authentieke wijken als Bairro Alto (bekend om haar bruisend nachtleven en de Fado-avonden) en Principe Real (heeft prachtig park met oudste bomen van Lissabon) liggen op loopafstand. Je bent ook zo in Alfama (met op dinsdag en zaterdag de bekende rommelmarkt "Feira de Ladra),  Rossio en bij het kasteel van São Jorge. Binnen 10 minuten wandel je door de mooie Estrela-tuin of bezoek je de Basilica da Estrela.
Er zijn supermarkten en een mooie bakkerij op twee minuten lopen van uw accommodatie.
Recensies
"Thank you for letting us stay in your apartment. For us it was a top location, just around the corner form our suns home. Amazing! We wish you good things for 2019."
Harm, January 2019
Recensies
"Such a nice apartment! I stayed over for the weekend, the location was great and Arianne the host was super friendly. I would definitely come again on my next visit."
Hilla, December 2018
Recensies
"Combination of an amazing space, location and experience through Arianne's recommendations. Will be back next time visiting Lisboa. Would highly recommend to anyone visiting area."
Brian, September 2018
Recensies
"Dear Arianne, We really enjoyed your place in the lovely town of Lisbon, Thank you!"
Kate, Michelle and Dan, May 2018
Recensies
Great space, great host!!! Exactly how advertised. Would definitely stay there again. Arianne is a fabulous host.
Manuel, December 2017
Recensies
Dear Arianne, We really enjoyed your place in this beautiful town! Thank you for your hospitality!
Caterine, Manul, Carlotta & Lorenzo, December 2017
Recensies
Dear Arianne, Thanks for all, we enjoyed Lisbon and your apartment is a very good place to visit Lisbon centre and all around. We have easy access to everything. Thanks for your help and hospitality, you did your best to help us. Hope for you the best,
Pascal, Valerie & Hugo, October 2017
Recensies
Dear Arianne,Thank you for your kindness, help and hospitality. It was a pleasure staying at your place in this beautiful city. We wish you all the best for the future.
Victoria & Mike, September 2017
Recensies
Dear Arianne, We really enjoyed our stay in your lovely apartment. Our fist visit to Lisbon, but not our last. There is so much to see. We enjoyed meeting you, and thank you for your help and hospitality, we hope to return soon. Best Wishes,
Velda & Bob Curry, October 2017
Recensies
A very good welcome from Arianne, who takes care of us and welcomes us perfectly. It's very clean and nice, and well placed. Ideal for a few days stay in Lisbon!
Helene, May 2017
Recensies
"Dear Arianne, thank you very much for your kind hospitality. I found your apartment very convenient. I was visiting ISEG Business School for a conference and I believe that among all 150 participants I stayed the closest to the venue. I am only sorry that I could not stay longer. To other guests, I recommend to visit also places out of Lisbon, such as palace and gardens of Queluz, Cabo da Roca – a cape which forms the western most continental Europe, and Cascais and Estoril. Farewell  and goodbye."
Jan, September 2017
Recensies
Arianne was so sweet and helpfull , she show us the place and she is really fast in responding to any of our question. And the place was lovely i would go there again in future.
SuLaiman, May 2017
Recensies
"Dear Arianne, we booked 3 nights in advance and ended up staying longer, enjoying all the time! Our first time in Portugal and Lisbon was a very nice experience. And your flat was everything we could wish for! Both the location and atmosphere were excellent. We'll certainly recommend you to anybody interested. Thanks for the hospitality!"
Juriks family, August 2017
Recensies
"Thank you so much for letting us stay in your fantastic apartment. It was a wonderful weekend and very special for celebrating my birthday here! Thanks! PS: Thank you for helping us with the fado restaurant."
Marlies & Paul, June 2017
Recensies
"Arianne, thank you so much for the last minute stay! Such a luxury – the bath! Wonderful! Will come back. "
Lisa, April 2017
Recensies
"It has been a pleasure to stay at your apartment and enjoy our first visit to Portugal. Thank you for your hospitality and helping us with any inquiry and information about which places to visit. Thank you very much Arianne 🙂 "
Alicia, April 2017
Recensies
"Highly recommended, the apartment was clean, large enough for 3 persons and was very sophisticated. Arianne was very kind, we could stay at the apartment with comfort."
Toshiyuki, May 2017
Prijs per nacht        H        M       L
            2p                          220€    180€   150€
           3p                          230€   190€   160€
          4p                         240€   200€   170€
Seizoenen:
Hoog: van 1 juli tot 1 oktober en 28 april tot 7 mei
Midden: van 1 maart tot 1 juli, oktober, en 22 december tot 8 januari
Laag: van 1 november tot 1 maart
Annulering
Bij annulering gaan wij uit van de gebruikelijke voorwaarden in de reiswereld.
– bij annulering tot de 42ste kalenderdag (exclusief) vóór de vertrekdag: 25% van de accommodatiekosten ;
– bij annulering vanaf de 42ste kalenderdag (inclusief) tot de 28ste kalenderdag (exclusief) vóór de vertrekdag: 35% van de accommodatiekosten;
– bij annulering vanaf de 28ste kalenderdag (inclusief) tot de 21ste dag (exclusief) vóór de vertrekdag: 40% van de accommodatiekosten;
– bij annulering vanaf de 21ste kalenderdag (inclusief) tot de 14de dag (exclusief) vóór de vertrekdag: 50% van de accommodatiekosten;
– bij annulering vanaf de 14de kalenderdag (inclusief) tot de 5de dag (exclusief) vóór de vertrekdag: 75% van de accommodatiekosten;
– bij annulering vanaf de 5de kalenderdag (inclusief) tot de vertrekdag: 90% van de accommodatiekosten en 50% van maaltijdkosten en transportkosten;
– bij annulering op de vertrekdag of later: de volledige verblijfskosten, maaltijdkosten en transportkosten.

Ten alle tijde kan tegen betaling van € 20,- administatiekosten de bestaande reservering worden overgedragen aan derden.
 mariekeboerlage@gmail.com  /   Avenida D. Carlos I, 119, RC, 1200-648 Lisbon, Portugal   /   Tel: +31646250667
Latitude N 38° 42′ 31.5" Longitude W 9° 8′ 34.4"