Luxurious Apartment in the Heart of Lisbon
This spacious 3-bedroom apartment in the cosmopolitan district of Estrela offers elegance and comfort in a prime location. The charming XIX-century building is located next to the São Bento Palace, home to the Portuguese parliament. It has been updated with contemporary decor while preserving original features such as beautiful wooden floors and ornamental ceilings.
With a master bedroom featuring a queen-size bed, an additional bedroom with two single beds and a third room/study with a sleeping sofa, this home can comfortably accommodate families or groups of friends. The apartment features a nicely decorated living room with a dining space and sitting area, a fully equipped kitchen, and a stunning private terrace. There is a bathroom in the study room and one in the corridor.
Don't miss out on the opportunity to stay in this unique and beautiful home in the heart of Lisbon.
Suitable for 1-5 persons.
There are two beautiful bedrooms with lots of daylight and decorated ceilings. 
We had a wonderful stay at Marieke's beautiful apartment and would highly recommend it
Great apartment in a beautiful and central location of Lisbon, close to lots of amenities. Great host, made us feel very welcome.
Great communication with the host, great location, spacious apartment, good value for money. What we've struggled a bit with was that WiFi didn't work well in two of the bedrooms and thus it was a bit crowded in the dining room during work hours. We did a workation and 4 days out of the week 4 people needed to work with everyone having many calls during the day, so it wasn't ideal for us (we also used the terrace but it was cold in November and not super comfortable for long periods of sitting).
Nice place. Good location. The patio is probably amazing when it's nice out or at least not cold and rainy.
Wonderful apartment!
We spent a lovely time in Marieke's beautiful appartment! Perfectly located, spacious & very comfortable for 5 adults + a baby, it was the perfect place to explore Lisbon during a long weekend in family. I would recommend Marieke's appartment for everyone who wants to enjoy a short or long stay in Lisbon - especially during spring/summer/early autumn time to be able to enjoy properly the terrasse 😉
Perfect location, clean place, great for a family of 4 or 5!
Super place to stay
I cannot recommend Marieke's place highly enough -- perfect location right near a number of great restaurants and cafes, a beautiful and unique accommodation, and all of the amenities you could possibly need. The outdoor patio is a rare treat, even in the rain, and the apartment itself was spacious, sparklingly clean, and full of local charm. Do yourself a favor and book this place!
Living Room
In the spacious living room you have a TV with over 150 channels, sofa and dining table. This area is connected to the kitchen, perfect for sharing together with friends and family.
Fully Equipped Kitchen
In the open kitchen, you will have ample space to cook with a view of the living room
Fridge with freezer

Microwave

Gas stove with oven

Dishwasher

Toaster

Coffee & Expresso machines

Water boiler

Plates, glasses and cutlery

cooking essentials
Two Private Bathrooms
In the first bathroom there is a bathtub with shower, toilet and washbasin. Second bathroom with shower and toilet.  In them you will also find a hair dryer, shampoo and shower gel, towels, and a first aid kit.
Free Wifi
There is free Wifi in the whole apartment.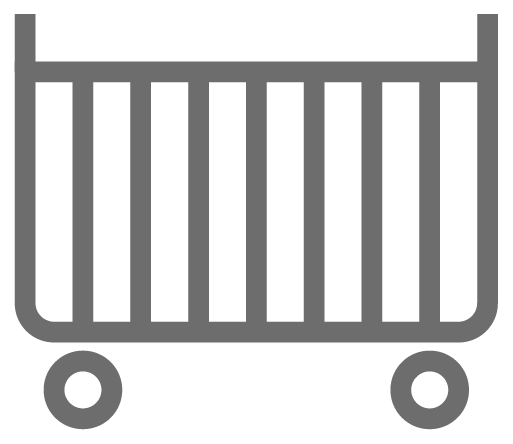 Crib
There is a crib available on request.
Safe & Clean
Safe & Clean. You're safe with us. Take a deep breath and enjoy Lisbon.
Heating
Heaters and portable fans
Laundry
Washing machine
Drying Machine
Cleaning products
Privacy
A large corridor divides the guest area from the host's private space. All the doors have a lock and you have total privacy in the area you are renting.
Getting Around
Lisbon has an extensive public transport network. Relying on the metros, buses, trams and tuk-tuks is one of the most cost efficient and flexible manners of discovering the city and visit the many museums, monuments and markets. Right in front of the accommodation you can catch a bus to Cais do Sodré (with train and metro connections) or to the cultural centre of Belem. By train you can go to Sintra and Cascais, and to the beaches.
Taxis and Uber's in Lisbon are reliable and surprisingly good value for traveling around the city and make your traveling around very convenient.
It is also possible to rent a bike or scooter in Lisbon, however you need some genuine urban cycling skills in order to be able to delight in cycling between the road traffic and the tram lines. The topography is quiet hilly. It is complemented by the cycle path laid out between Baixa and Belem along the Tejo River promenade.
A car rental is not recommended in Lisbon centre as parking is difficult and expensive.
The Neighborhood
Charming, cosmopolitan, and located at the wonderful Avenida D. Carlos I, in the district of Estrela, one of the most noble and prestigious areas of Lisbon. You are right next to the São Bento area, with its lovely antique shops scattered through the streets and the many small restaurants and cosy cafes, such as the Café de São Bento, BeBel Bistrô and the Cantinho da Paz. At walking distance from the historical centre and popular areas such as Santos, Bairro Alto, Chiado and Principe Real. Within 10 minutes you can stroll through the lovely Estrela Garden or visit the Basilica da Estrela.
There are supermarkets and a lovely bakery's at a two minutes walk from your accommodation.
Marene - March 2020
Lovely apartment, good location and communication with the host was perfect. Definetely recommend staying here!
Martina - February 2020
Great apartment and position! Arianne is a very special and welcoming host, always ready to help and take care. Super recommended
Kim Family - December 2019
Arianne, Thank you for your attention! We had an excellent holiday in your apartment! Hope to visit Lisbon again!
Pepe, Maider, Kike and Pablo - November 2019
Dear Arianne, thanks to you to lend us your house. We had a great time in Lisbon! We are very grateful for this experience. Thanks!
Martina, Tobi and Fritz - October 2019
Dear Arianne, Thanks a lot for a lovely stay in your apartment. We enjoyed it very much! The neighbourhood was also great for walking around, enjoying the atmosphere and having good food! Fritz liked the big bed very much 🙂
Reut - October 2019
Arianne's place is big, comfortable and beautiful in a quiet area in Lisbon, good also for family with kid or two, the communication with Arianne was perfect and she was flexibility with checking in. I would love to stay there again. Your recommendations for the pizza place was so good! 
Janice - September 2019
Lovely place! Great to walk to lots of nice places & things to see. Beautiful apartment and lovely host! Thank you
Katarina - September 2019
Sparkling clean, very spacious apartment/room at an amazing location… way quieter than Bairro Alto, yet minutes walk from that neighborhood. Walking distance to Time Out market, multiple other restaurants, cafes, bakeries, the river etc. Really great location! Arianne was a great host, punctual, very responsive and accommodating. I enjoyed meeting her and staying in her lovely home. I am sure you will too.
Ria, Piet en Remy - September 2019
Thank you Arianne! We had a great time in Lisbon at Happy Stay! We hope to see you again and will recommend Happy Stay to family and friends. 🙂
Jill - September 2019
Arianne is a great hostess and very hospitable. She has a very nice apartment located in a quiet area, but close to Barrio Alto, with everything you need to rest from a long day of strolling around the beautiful city of Lisbon. Definitely a city trip we will remember!
Megan - August 2019
We had a wonderful stay at Arianne's beautiful apartment in Estrela. You can see the assembly from the living room window and it is a good distance away from the centre of Lisbon for some quietness. The beds were so comfortable and it is easy to fall in love with the decorative ceilings. The apartment is very close to Time Out Market and cafés. This is the best place I've stayed in Lisbon this far and it is super good quality for the price.
Elisa, Stephane and Oliver - August 2019
Arianne, Thank you so much for your apartment. We loved the comfy stylish flatt. Perfect location to all destinations in Lisbon. We are sad it was a short trip but we will be back. 
Rhea - August 2019
We really enjoyed our stay in your beautiful apartment. It was the cherry on top of our holiday! Best wishes 
Maite, Juliana, Maria and Jose - July 2019
Dear Arianne, we had an amazing time in Lisboa. It was our first time here and we found out that it is a beautiful city. We loved staying here in your flat. Thank your hosting us, we had a really good time. Love and best wishes
Reinhard - June 2019
We found all things, like Arianne's discription. If you search a wonderful place to start your Lisboa-Adventure, here it is. With the Buslines 706 and 727 in front of the house, it's easy to start. The Tram 28 starts few minutes away. It was our first visit in Lisboa, but we'll come back.
Andrea - May 2019
Arianne was an incredible hostess. I loved the house, with everything we could expect for two people. Comfortable lounge and the bed more than better. I am sure that we will repeat and of course we will return to the house that I liked so much!!
Price per night         H        M       L
        2p                          220€    180€   150€
        3p                          230€   190€   160€
        4p                         240€   200€   170€
Seasons:
High: from 1st July, until 1st October and 28th April until 7th May
Mid: from 1st March until 1st July, October, and 22th December until 8th of January
Low: 1st November till 1st March
Cancellation
 – if canceled up to the 42nd calendar day (exclusive) before the day of departure: 25% of the accommodation costs;
– cancellation from the 42nd calendar day (inclusive) up to the 28th calendar day (exclusive) before the day of departure: 35% of the accommodation costs;
– cancellation from the 28th calendar day (inclusive) up to the 21st day (exclusive) before the day of departure: 40% of the accommodation costs;
– cancellation from the 21st calendar day (inclusive) up to the 14th day (exclusive) before the day of departure: 50% of the accommodation costs;
– cancellation from the 14th calendar day (inclusive) up to the 5th day (exclusive) before the day of departure: 75% of the accommodation costs;
– cancellation from the 5th calendar day (inclusive) up to the day of departure: 90% of accommodation costs and 50% of meal and transport costs;
– cancellation on the day of departure or later: the full accommodation costs, meal costs and transport costs.


The existing reservation can be transferred to third parties at any time against payment of € 20 administration costs.
mariekeboerlage@gmail.com   /   Avenida D. Carlos I, 119, RC, 1200-648 Lisbon, Portugal   /   Tel: +31646250667
Latitude N 38° 42′ 31.5" Longitude W 9° 8′ 34.4"
Or, if you prefer, send me a WhatsApp message: